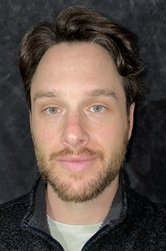 JORDIN BRAGG
Advertising Executive
330-822-3818
and
"Bite Me" and "Getting Reel" columnist
After his honorable discharge from the United States Marine Corps in 2013, Jordin Bragg worked and attended community college, where he found his passion for cooking.
He packed his bags and enrolled full-time at a private culinary institution in southern Florida, where he studied and trained to become a professional French-trained chef.
Bragg spent several years excelling in every kitchen he found himself in as he became fully immersed in the American culinary scene.
When the COVID pandemic hit and caused nationwide shutdowns, Bragg found himself unemployed and starting over, a scary thought for a father of two.
It was not easy, but he pulled his bootstraps tight and once again enrolled full-time in school, this time as a creative writing student.
Bragg is pursuing a dream he has had since childhood: to write and make movies.
He loves to tell a story and is happiest when he is making others laugh.
After graduating with honors from his creative writing program, Jordin is eager to make a reputation as a writer, a proud father, a chef, and a United States Marine.
He would appreciate the chance to sit down with your company's decision makers to discuss how Joy of Medina County Magazine can be a very cost conscious, effective marketing tool for their businesses. Call him at 330-822-3818 or email him at Jordin.Bragg@snhu.edu