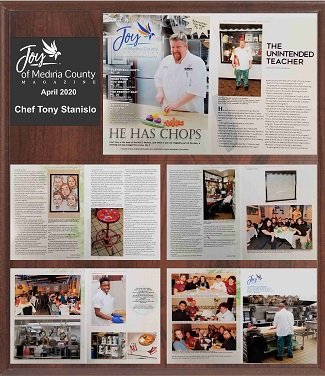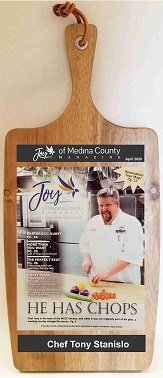 Showcase….YOU!
Was your story or photo in Joy of Medina County Magazine?
Would you like your moment reproduced and mounted on a plaque?
Your keepsake will be expertly and locally created by
The Iris
the ONLY official, legal provider
of Joy of Medina County Magazine reproductions.
(By the way, we will never hound you with phone calls or e-mails
asking you to order, if you get contacted like that, it is not us.)
Your lasting keepsake will be a high-quality print
(The Iris has exclusive access to the magazine's original layouts)
on a customizable surface, prices start at $199.
To place an order or for more information:
Contact Tracy at The Iris
Phone: 330-604-9206
E-mail: tracy.theiris@gmail.com
Orders can be picked up at 113 N. Main St., Creston
(21 minutes from Medina's Public Square)
or they can be shipped for an additional charge.
Information you will need to provide:
Magazine issue date
Title and page number(s) of article, column or feature
Unsure of when it published?
Find all current and past issues of the magazine
at JoyofMedinaCountyMagazine.com
or use the magazine's Index
Your order supports two local companies,
The Iris and Joy of Medina County Magazine.
Thank you!